Your one-stop shop for laptop service, repairs, print solutions, consumables & accessories in Bangalore.
Doorstep pick-up & delivery available.
Your IT Lifeline: Experience Seamless Problem Solving with Our Dedicated Help Desk Team.
Print solutions, repairs, maintenance, after-sales services and technical support for all brands and all models of printers
IT Now Solutions offers managed print solutions, rental printers, printer repairs, after-sales services and annual maintenance contract for all models of printers. We offer managed print solutions with ongoing service and support. We are one of India's leading printer consumables and managed print solutions companies. We work with all Original Equipment Manufacturers (OEM) including HP, Canon, Xerox, Konica Minolta, Kyocera, Samsung, Epson, Brother, Ricoh and more. 
Laptop Service, Repairs & Accessories
If your laptop is in need of repair or service, you can count on qualified teams at our service centers. We cater to everything from a simple tune-up or a more complex repair.
Whether it is a software issue or hardware failure, we have trained staff who can get your system up and running in no time. We offer a wide range of services, including computer annual maintenance (AMC), hard drive data recovery, motherboard repair, computer upgrades etc.
We offer IT security services to overturn potential cyberattacks and safeguard your data from breaches. We also restore a secure internet connection and enable risk-free, smooth connectivity across your systems and servers.Our association with Sophos and their cyber specialists has enabled collaboration to help recognize and reduce network-related risks like distributed denial of service (DDoS) attacks.
Annual Maintenance Contract (AMC)
All business need well-maintained IT and print equipment. Our computer Annual Maintenance Contracts have a wide range of services that cater to every business. IT Now Solutions computer AMC and printer AMC covers regular maintenance, service, repairs, and upgrades of laptops, printers, photocopiers & multi-function printers and other IT peripherals.
Business continuity is a strategy for maintaining business operations in the event of an unanticipated disruption, such as a cyberattack. Business continuity planning covers all aspects of a company, including processes, assets, and more. For a business to continue operations, it needs a robust backup and disaster recovery plan.
IT Now offers flexible, scalable, and secure managed cloud services for businesses, including automated servers, backup systems, and expert cloud strategy design and implementation. Our cloud server is automated, backup systems are in place, and we always ensure the business is ON.
Our entire process is simple and hassle-free.
All you need to do is book a door-step pick up today and then hand your device to our technician at your doorstep.
IT Now Solutions is a leading laptop repair and service provider in Bangalore. We offer comprehensive services for all your laptop repair and service needs. We have a team of experienced and certified technicians capable of handling all kinds of laptop repair and service requirements. We offer doorstep pick-up and delivery services for a first-level diagnosis and repair.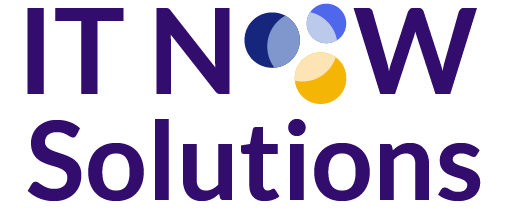 Laptop Service, Print Solutions & AMC all under one roof.
Your one-stop shop for laptop service, repairs & accessories in Bangalore.
Doorstep pick-up & delivery are available.
Visit our HSR Layout Branch

Visit our HSR branch
1900, 25th B Cross Rd, 22nd A Main, Garden Layout, Sector 2, HSR Layout, Bengaluru, Karnataka 560102
Visit our HAL branch
1953, 4th Main Road, 9th Cross Rd, near Shakthi Ganapathi Temple, Seethappa Colony, HAL 3rd Stage, Puttappa layout, New Tippasandra, Bengaluru, Karnataka 560075
Request a free quotation now !