Your one-stop shop for laptop service, repairs & accessories in Bangalore.
Doorstep pick-up & delivery are available.
Hassle-free door-step pick up & delivery!
Laptop Repairs & Accessories
If your laptop is in need of repair or service, you can count on qualified teams at our service centers. We cater to everything from a simple tune-up or a more complex repair. Whether it is a software issue or hardware failure, we have trained staff who can get your system up and running in no time. We offer a wide range of services, including computer annual maintenance (AMC), hard drive data recovery, motherboard repair, computer upgrades etc.
Our entire process is simple and hassle-free.
All you need to do is book a door-step pick up today and then hand your device to our technician at your doorstep.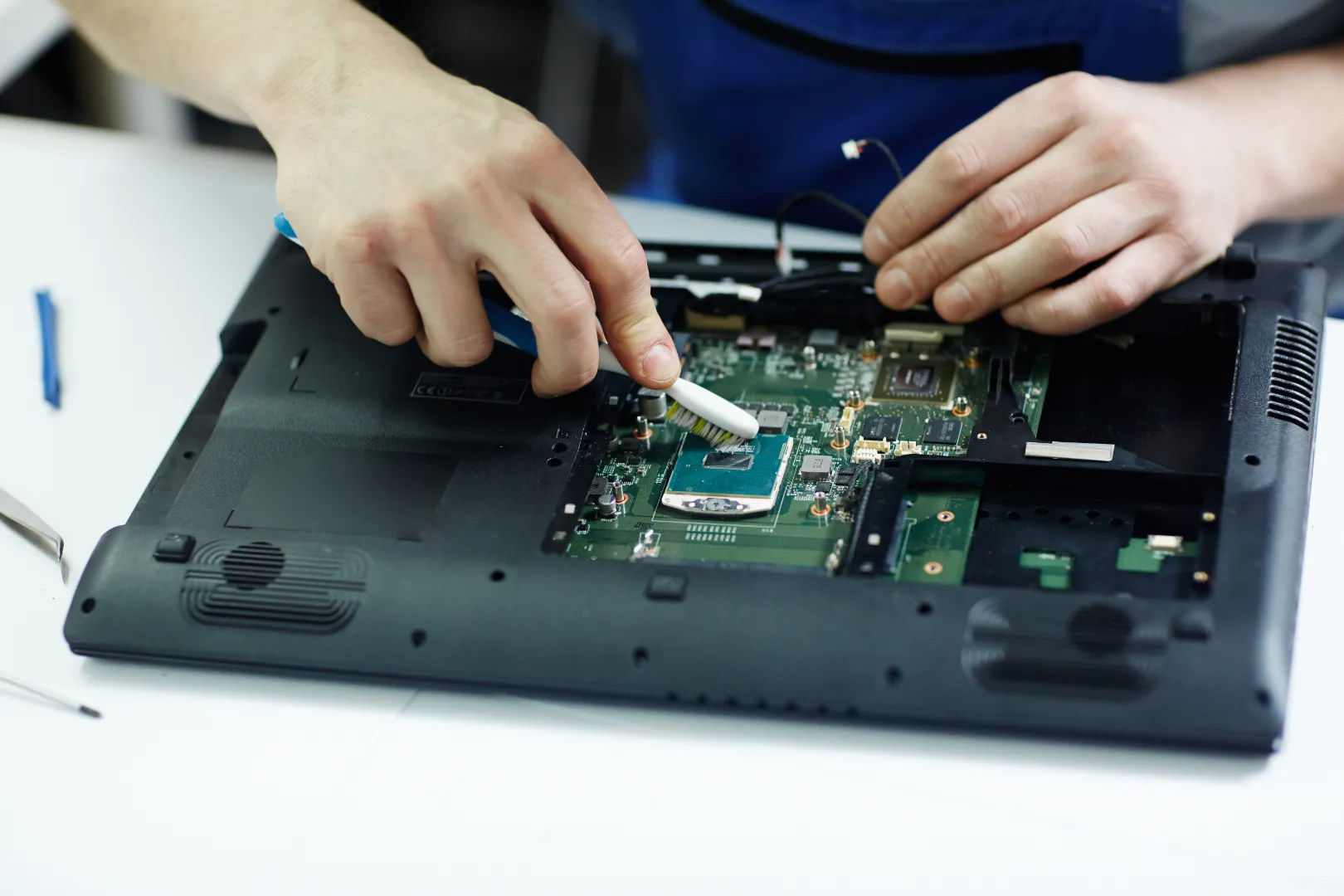 Laptop Services
Our laptop service team offers maintenance and repair work on your laptop to resolve hardware or software issues. Service or repair can include fixing hardware components such as a non-functional screen, broken screen hinge, keyboard, or battery and troubleshooting software problems such as slow performance or viruses.
Chip Level Repairs
Laptop chip repairs refer to repairing and replacing faulty or damaged microchips in a laptop computer. These microchips are essential components that control the various functions of the laptop, including processing power, memory, graphics, and connectivity.
A laptop chip repair is necessary when a microchip becomes faulty or damaged, which can cause various issues such as freezing, crashes, and slow performance. The repair process typically involves diagnosing the issue, removing the damaged chip, and replacing it with a new one. The repair cost will depend on the type of chip that needs to be replaced and the complexity of the repair.
It's important to have a laptop chip repaired promptly to avoid further damage and ensure the laptop's smooth functioning.
Spare Parts & Accessories
Laptops have become an essential part of our daily lives, making it imperative to have spare parts and accessories to keep them running smoothly. These spare parts and accessories can range from simple items, such as a replacement battery, to more complex components, such as a new hard drive or motherboard. Other additions include laptop cases, sleeves, keyboards, mice, and docking stations.
The main advantage of having laptop spare parts and accessories is that you can easily replace damaged or worn-out components, extending your laptop's life. Additionally, accessories such as a good quality laptop bag can provide additional protection and security for your computer, making it easier to carry and store. Hence, investing in high-quality laptop spare parts and accessories is an excellent way to ensure that your laptop remains functional and efficient.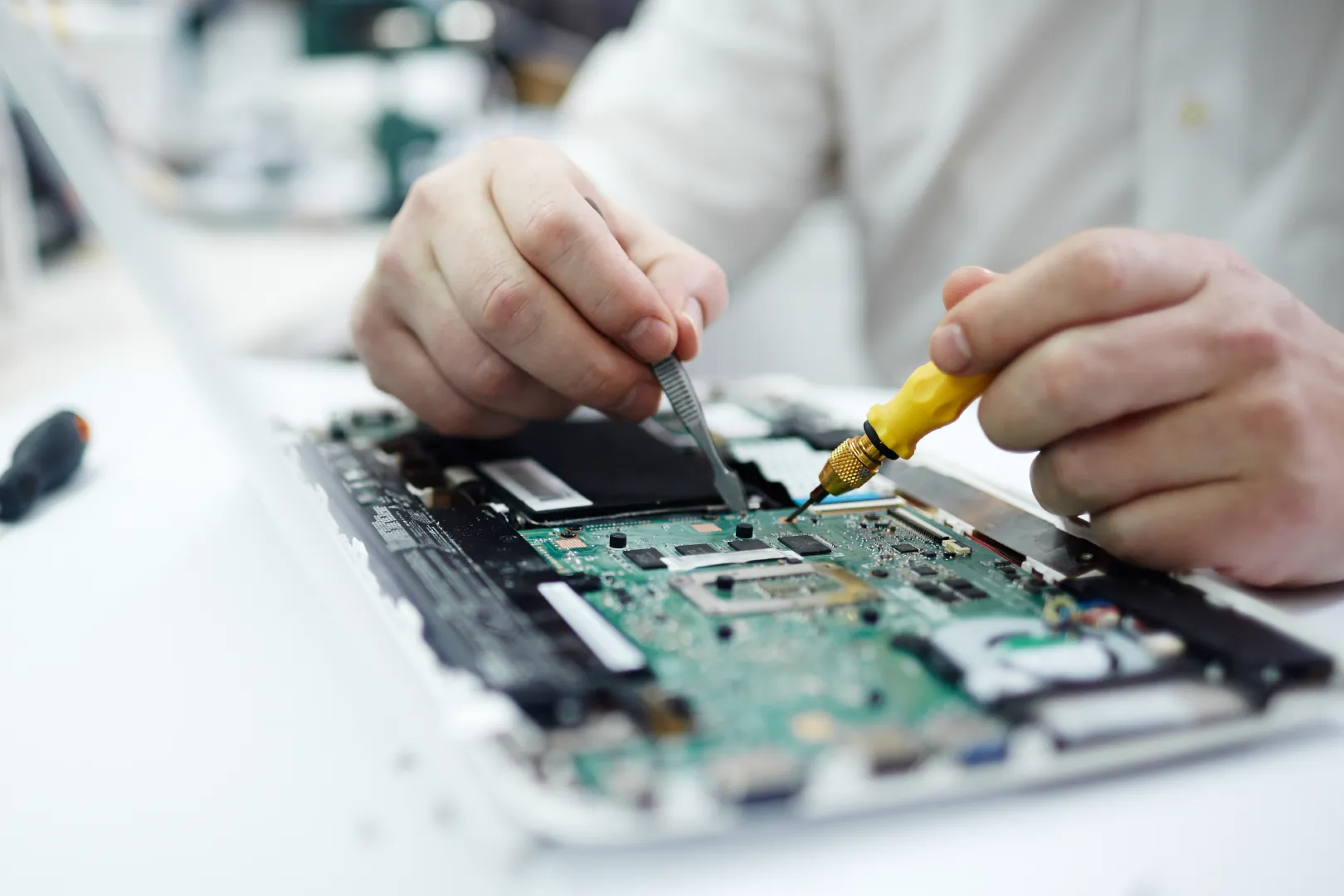 Annual Maintenance Contract
We offer regular servicing and maintenance of laptops, including cleaning and routine service, screen replacement, screen hinge replacement, battery replacement, keyboard cleaning, and other hardware repairs.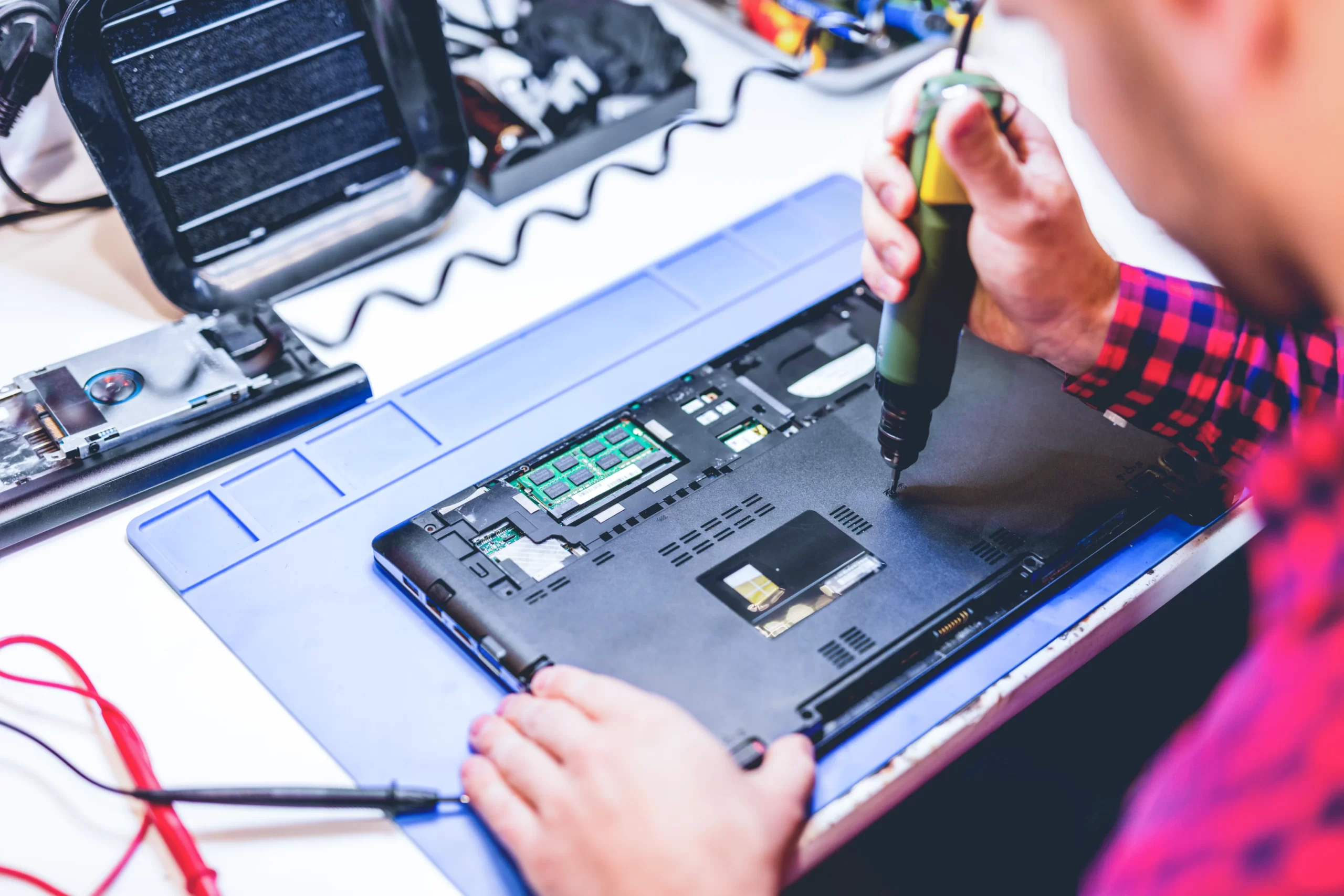 Enterprise IT Service
Laptop service and maintenance are critical aspects of managing an enterprise company's technology infrastructure. Laptops are essential for employees, and keeping them in good working condition is crucial.
A well-maintained laptop can help increase productivity and reduce downtime. Regular maintenance can reduce downtime, improve performance, and protect valuable data. Overall, enterprise companies should prioritize laptop service and maintenance to ensure that their technology infrastructure functions at its best.
You can also schedule a pick-up in advance!
Leave your address and the date and desired time, and our technician will come to your doorstep at the designated date and time to collect your device.

Visit our HSR branch
1900, 25th B Cross Rd, 22nd A Main, Garden Layout, Sector 2, HSR Layout, Bengaluru, Karnataka 560102
Visit our HAL branch
1953, 4th Main Road, 9th Cross Rd, near Shakthi Ganapathi Temple, Seethappa Colony, HAL 3rd Stage, Puttappa layout, New Tippasandra, Bengaluru, Karnataka 560075
Request a free quotation now !